We get this question a lot.  People are concerned about the real estate market because:
We went through a time where we couldn't show homes in person unless it was already under contract.

Unemployment has been up and people need jobs to buy houses.
Sellers are nervous that this means their value may have gone down, and buyers are eagerly expecting an easing in the market – maybe they don't have to go in with full priced and quick offers like they did last year.
Fortunately for sellers and the health of our real estate market, we have not seen a negative impact from COVID so far.
Here is what the numbers show: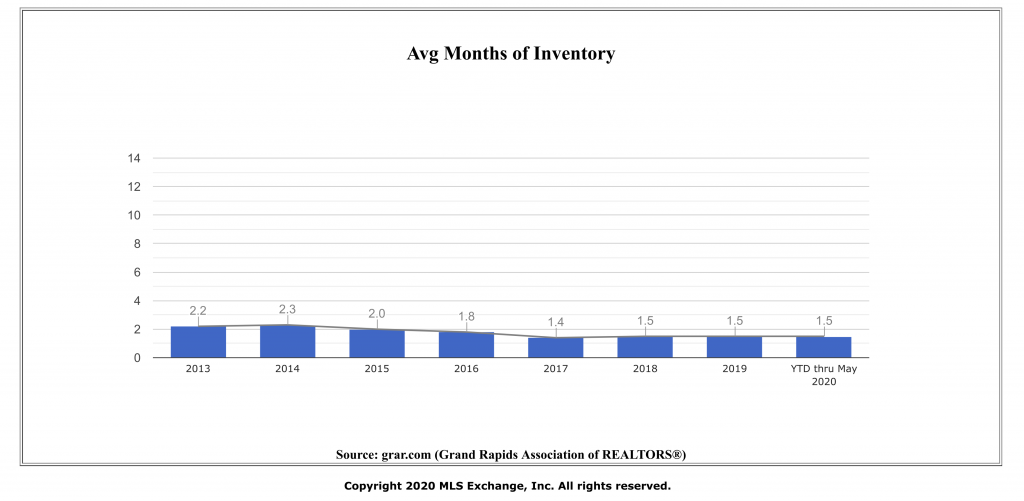 In Kent county the number of houses sold is down 14.7%.  May specifically was down 56.2%, reflecting the shelter in place order that was strictest in April as it takes about 30 days to close.  But, if you notice, even when we weren't physically able to show houses it wasn't down 100% so that alone shows you that there is pent up demand.  The only reason that transactions are down is because the number of people listing their home is down.  Inventory is 1.5 months (meaning that everything on the market would be completely sold off in 1.5 months at the current rate of sales) and anything less than 3 months is considered a seller's market. Even though the number of homes sold is down, the average sales price is UP by 4.1% through May this year, to $253,149.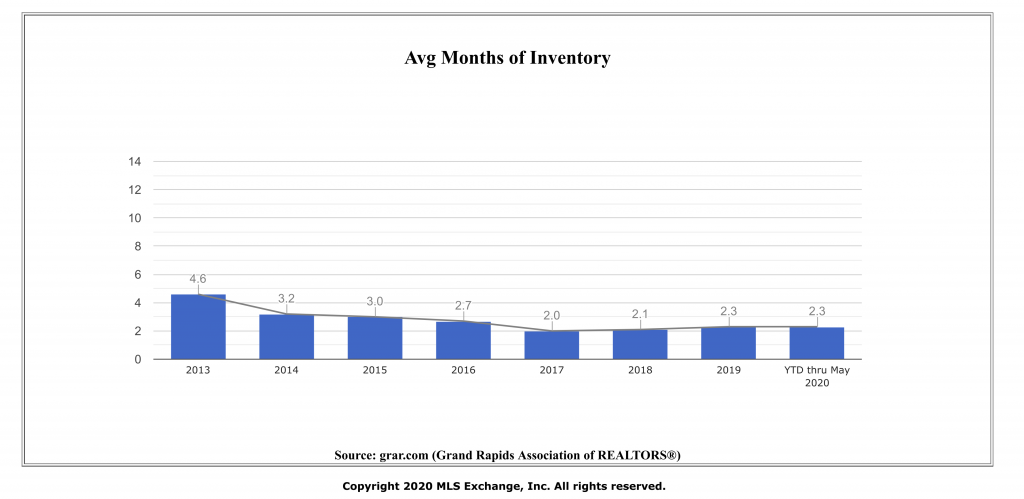 Ottawa County shows similar trends.  The number of homes sold was down 10.9%, much of that due to May being down by 53.2%.  Inventory is at 2.3 months, the same as it was last year.  Ever so slightly higher than Kent County but still a strong seller's market.   Average sales price went up 4.4% to $268,097.
As we listen to economists discuss the housing market at a national level, they think demand will stay strong for at least a little while.  The low levels of inventory off set the effects of the rise in unemployment.  Also, mortgage interest rates are extremely low right now, helping to keep homes affordable.  What they see being an effect in the future is the inflationary pressure that the government bail out may have on the dollar.  This may cause both interest rates and housing prices to rise.  If you are at all able to buy right now and lock in low interest rates, this is the time to do so.
As always, if you have any questions on the value of YOUR home or on the impact of YOUR buying power just let us know.  At Clarity, all of our agents are trained in properly pricing homes and we would love to help!